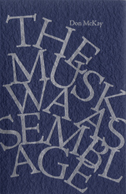 [ Large Cover ]
[ Add to Cart ]
The Muskwa Assemblage

Don McKay


2009 / Poetry / $49.95
9781554470655 / Trade paper / 48 pp
"In August 2006," writes Don McKay in his introduction, "a group of artists working in different media, and out of a variety of traditions, assembled in the Muskwa-Kechika wilderness of Northern British Columbia. This 'art-camp' was organized and managed by Donna Kane and Wayne Sawchuk as a way to direct aesthetic attention to an area—one of very few—in which a wild ecosystem remains virtually intact. This book is my response, presented in a form which, so I hope, fits both the region and the experience."

Spreading a map of the Muskwa-Kechika out on the kitchen table prior to the trip, McKay studies the region framed by the Toad River in the north and the Tuchodi Lakes to the south. Written on the ground and in retrospect, the assemblage of poetry and prose describes encounters with the landscape and its inhabitants—lichen, caribou, moose, loons, and an unruly pack horse named Bucky.

Taking up naming, ownership, wilderness, deep time—preoccupations that emerged previously in Vis à Vis and Deactivated West 100—McKay brings these notions to bear on a place almost entirely undisturbed by human settlement or industry. The Muskwa Assemblage is about settling into this lack of parameters, writing down and crossing out attempts to define that which goes on happily without definition.

Interspersed with the prose are poems that capture what observation of animals in their habitat has over naming—of reducing to the shorthand of category—and similarly what wilderness retains when human habitation is not the object, where we are simply "beings among beings."

This book is a smyth-sewn paperback. The text is typeset in Jenson and hand printed from photopolymer plates on Hahnemühle Biblio paper making 48 pages trimmed to 4.5 × 7 inches, bound into a paper cover and enfolded in a letterpress-printed jacket. The jacket paper will be handmade at Gaspereau Press.

Other Books by this Author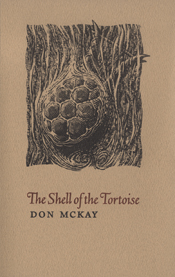 The Shell of the Tortoise: Four Essays & an Assemblage

Don McKay

2011 / Books & Reading / $25.95 CAN / $25.95 US
9781554471089 / Trade paper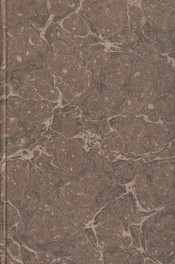 Deactivated West 100

Don McKay

2005 / Books & Reading / $59.95 CAN / $59.95 US
9781554470099 / Fine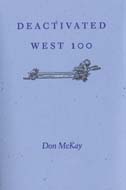 Deactivated West 100

Don McKay

2005 / Books & Reading / $25.95 CAN / $25.95 US
9781554470082 / Trade paper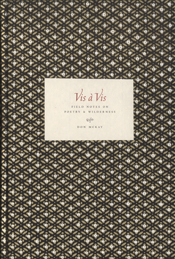 Vis à Vis: Field notes on Poetry & Wilderness

Don McKay

2001 / Books & reading / $49.95 CAN / $49.95 US
9781894031516 / Fine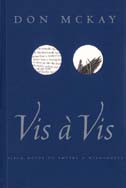 Vis à Vis: Field notes on Poetry & Wilderness

Don McKay

2001 / Books & reading / $14.95 CAN / $14.95 US
9781894031509 / Trade paper