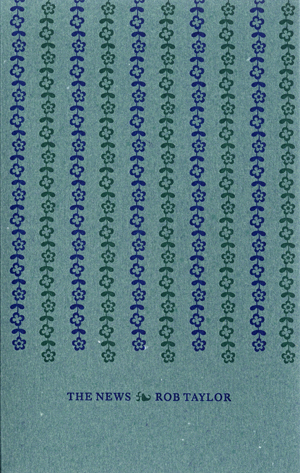 [ Large Cover ]
[ Add to Cart ]
Recent Media:
Rob Taylor's The News has been nominated for the Dorothy Livesay Poetry Prize.
The News

Rob Taylor


2016 / Poetry / $18.95
9781554471645 / Trade paper / 64 pp
The news can mean many things, but first and foremost in this collection the news isWere having a baby! Starting in the fifth week of his wifes pregnancy, Rob Taylor wrote a poem every week as they travelled toward their childs birth. His poems anticipate the astonishing and yet commonplace beginning of a human life, but they also explore how a babys arrival streams into both the incessant chatter of the worlds daily news and into that other sort of news that literature carrieswhat Ezra Pound called news that stays news.