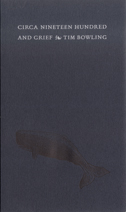 [ Large Cover ]
[ Add to Cart ]
Circa Nineteen Hundred and Grief

Tim Bowling


2014 / Poetry / $19.95
9781554471348 / Trade paper / 80 pp
In childhood, the world seems vast, mysterious and unsettling as we attempt to meaningfully locate ourselves in its midst, and what belonging we find in adulthood is often but a veneer covering that irresoluble desire to understand the desperate invocations of your little wanting heart. In his poems, Tim Bowling writes with unapologetic honesty about our complex consciousness of the world and of the increasingly disconnected state of human experience, seeking always to snag on something elemental something in the forest / and the selfa hunger / like a barbed hook in the jaw of the salmon.



Other Books by this Author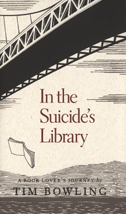 In the Suicide's Library: Books, Collecting, and Mid-life.

Tim Bowling

2010 / Fiction / $27.95 CAN / $27.95 US
9781554470891 / Trade paper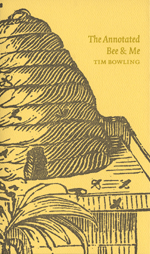 The Annotated Bee and Me

Tim Bowling

2010 / Poetry / $18.95 CAN / $18.95 US
9781554470860 / Trade paper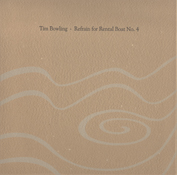 Refrain for Rental Boat #4

Tim Bowling

2008 / Poetry / $100.00 CAN / $100.00 US
9781554470679 / Fine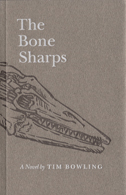 The Bone Sharps

Tim Bowling

2007 / Fiction / $27.95 CAN / $27.95 US
9781554470358 / Trade paper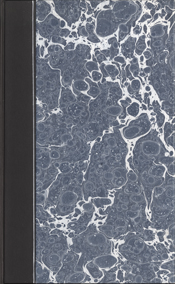 Fathom

Tim Bowling

2006 / Poetry / $49.95 CAN / $49.95 US
9781554470174 / Fine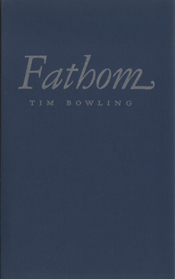 Fathom

Tim Bowling

2006 / Poetry / $18.95 CAN / $18.95 US
9781554470167 / Trade paper