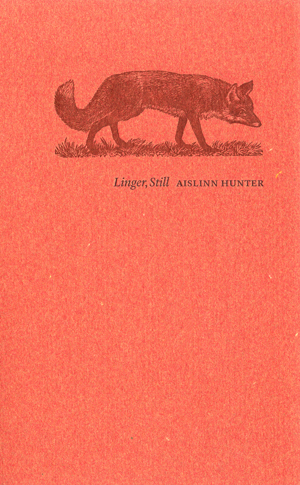 [ Large Cover ]
[ Add to Cart ]
Event:
VANCOUVER, BC
4 May, 8:30 P.M.
Aislinn Hunter will read from her new collection of poetry, Linger, Still, along with Catherine Owen, Miranda Parson at The Main, 4210 Main st. Music provided by Kris and The Blues Machine.


Linger, Still

Aislinn Hunter


2017 / Poetry / $21.95
9781554471706 / Trade paper / 112 pp
Aislinn Hunter writes of impossibilities that somehow function; of the tenuous interrelations that comprise our experience. Grounded by the questions "how to be good, how to be," Hunter's field of inquiry ranges across domestic, ecological, literary and philosophical subjects. Her poems are exclamations of recognition in the midst of caginess. This collection reaches for, and grasps, "what lists under every pose: the hope / that someone will love us".



Other Books by this Author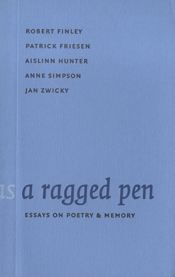 A Ragged Pen: Essays on Poetry & Memory

Jan Zwicky, Robert Finley, Patrick Friesen, Aislinn Hunter, Anne Simpson

2006 / Essays / $22.95 CAN / $22.95 US
9781554470303 / Trade paper